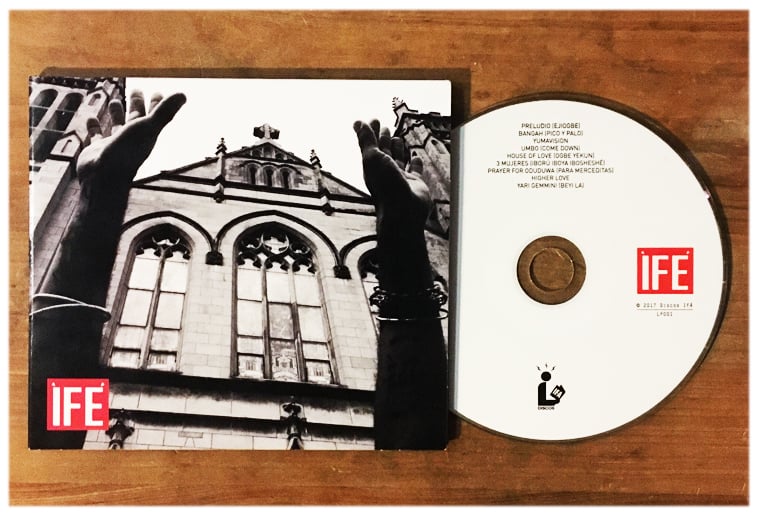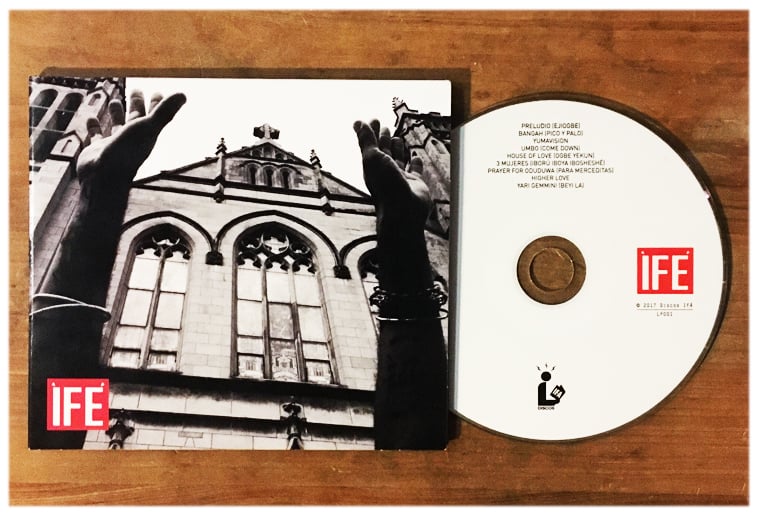 NEW ÌFÉ Full Length CD IIII+IIII / plus free digital download
$15.00 / On Sale
Discos Ifá / ÌFÉ Full Length CD IIII+IIII
plus free digital download
IIII+IIII, pronounced "Edgy-Og-Beh" is the title of the nine song debut album from Puerto Rico's critically acclaimed electronic ensemble, ÌFÉ.
Headed by San Juan based African American Otura Mun, himself a Babalawo or high priest in the Yoruban religion, ÌFÉ has captured the imagination and ears of the international community since releasing its first two singles, 3 Mujeres (Iború Iboya Ibosheshé) and House of Love (Ogbe Yekun).
Now, following successful European and North American tours, ÌFÉ releases its first full length musical offering, a 45 minute opening ceremony that seems equal parts blessing, adoration, and manifesto.
From its opening track to its closing prayer the album conveys a deep sense of spiritual intent, a sureness in its voice and purpose that is both brave and bold while maintaining the vulnerability and unsureness that the most intimate and honest of conversations always require.
It's been clear from the beginning that ÌFÉ is in a space uniquely its own.From the way in which the music is conceived, a live electronic performance, no programming, to its component parts, Cuban Rumba, Sacred Yoruba praise songs, Jamaican Dancehall, and American R&B, to the way it moves seamlessly from English to Spanish to Yoruba, the music is willfully out of genre, yet focused and clear in a way that makes its newness seem rare, compelling.
Serene and floating at times, determined, erotic, and raw at others, the music is as improbable as it is natural, a youthful knowing sound, aware of the weight of its voice, the ground that's been traveled, and the urgency and uncompromising fierceness needed to meet the day.
Tracklist...
1. PRELUDIO (Ejiogbe)
2. BANGAH (Pico y Palo)
3. YUMAVISION
4. UMBO (Come Down)
5. HOUSE OF LOVE (Ogbe Yekun)
6. 3 MUJERES (Iború Iboya Ibosheshé)
7. PRAYER FOR ODUDUWA (Para Merceditas)
8. HIGHER LOVE
9. YARI GEMINI (Beyi La)
This item ships within 5-10 business days
You will receive a link to download the record within 24hrs of purchase